Get to know more about Convomat.
Convomat's mission is to provide our customers with cutting-edge solutions to simplify the management of their Amazon businesses and reduce the amount of work needed to launch and maintain products on Amazon by adding innovative automated strategies.
The technology behind Convomat has been used exclusively by a select few Amazon sellers for over 2 years. Given the lack of automated solutions available, we have decided to make it accessible to all Amazon sellers that wish to add a sophisticated touch to their overall business.
Founded by Leo Sgovio, a digital marketing innovator with over 13 years of experience in the industry, Convomat's mission is to allow everyone in the e-commerce space to have enterprise-level solutions without a premium price tag. 
Prior to launching Convomat, we have helped tens of 7 and 8 figure Amazon sellers successfully launch their product and shift manpower to more profitable tasks while automating the tedious ones. It's thanks to this knowledge and expertise that we feel confident about the power that Convomat can add to your business.
Our goal is to build a multi-channel solution that will automate all your marketing and customer related needs while allowing your business to grow to the next level.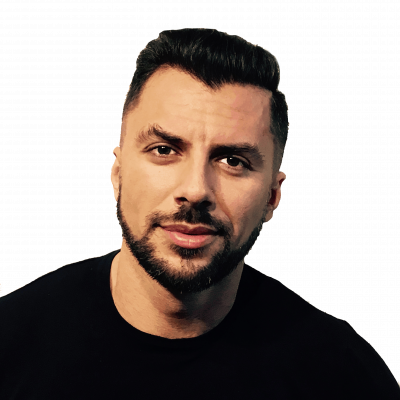 Leo is a digital marketing innovation and Amazon Seller with over 13 years of experience in the e-commerce space. 
He started his career as SEO specialist in 2007 and soon became Google & Bing Ads certified, focusing primarily on Pay-Per-Click advertising.
In 2010 he became Adobe Analytics (former Omniture Site Catalyst) User and Implementation certified. This skill allowed him to fully understand the ranking logic behind search engines such as Google and Amazon.
In the next years Leo spent most of his time ranking websites on Google and monetizing blogs with Google AdSense while mastering additional traffic sources such as affiliate marketing, native advertising and Pay-Per-View.
It's during this period that Leo learns about botnets and develops systems to eliminate bot traffic from his advertising campaigns. 
In 2015 he starts selling on Amazon and brings his knowledge to the space which soon makes him a great guest at different Amazon conferences around the world.
From 2017 to 2019 he helped Viral Launch as Head of Innovation and is now dedicated to making Convomat a must-have tool for any Amazon seller.